Meet the artist
Anisa Asakawa is an accomplished artist living and working in Portland, OR. As a mother of two, her artwork is inspired by the precious impermanence of life. Anisa works in a wide variety of mediums and styles which all serve as essential expressions of her hopes, fears, joy, and wonder of this beautiful human experience.
learn more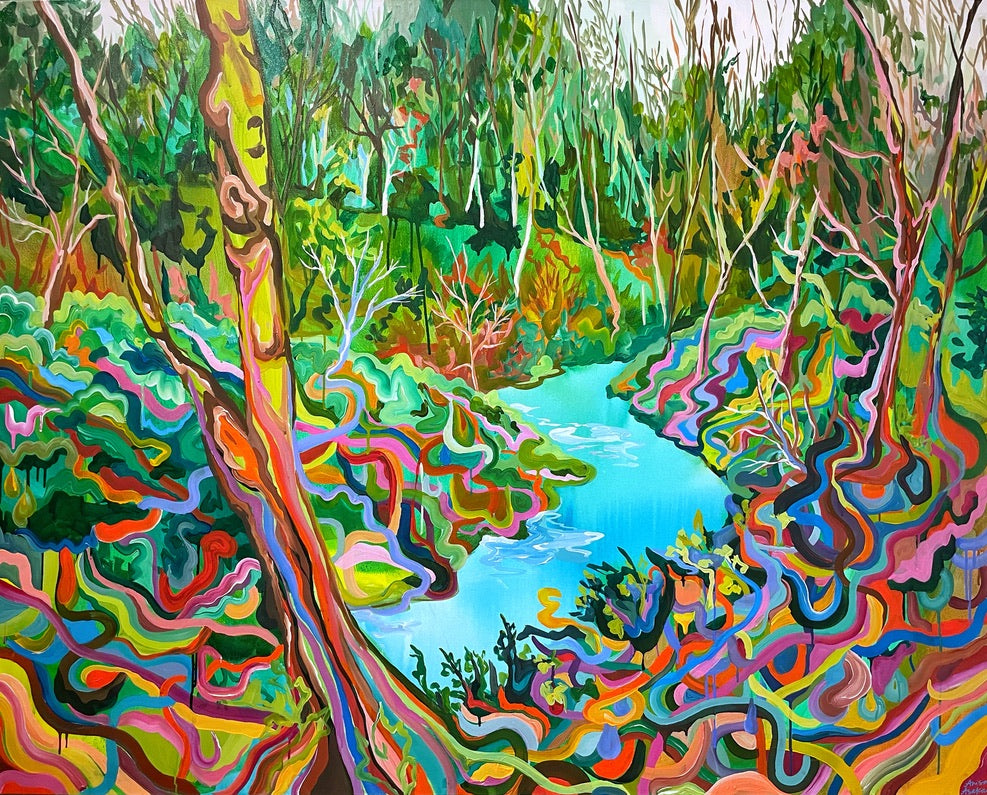 Forest Bathing at HOPSCOTCH
I'm excited to announce that I am exhibiting at Hopscotch PDX in SE Portland! My new series of paintings focuses on how I FEEL when I'm in the forest more than what I see. Grab your tickets to see this work!
Check out the new series